We Make Car Service and Repair Easy
A premium experience should await you every time you sit behind the wheel.
At MechaniCar, we ensure every inch of your vehicle is primed for uncompromising performance.
Experienced and Accredited
Auto Service and Repair
As a VACC approved workshop, you can rest assured that you will have the best experience possible across all aspects of vehicle maintenance and repairs. We're also an AWN authorised provider for warranty repairs.
Premium end-to-end experience
At MechaniCar, we believe that your prestige driving experience should not be limited to when you are behind the wheel. You will find our service approach filled with premium extras. Our cutting-edge VACC-approved workshop operates with the brilliance brought by our team of experienced client-focussed mechanics. Thorough floor cleaning is all part of our package so your meticulously serviced car will be returned to you in pristine condition. Rigorous servicing is essential for your car though not always entirely convenient for you. That is why we will happily pick-up your car for the service and return it to you at your chosen address afterwards. Or, if you prefer to drive your car to us, we will offer you a loan car to drive until we have completed the service. Of course you are always welcome to relax in our waiting room while enjoying free Wi-Fi and complimentary coffee too.
Your Local
European Car Mechanic
MechaniCar makes it easy to get vehicle service and repair for a full range of vehicles. We specialise in maintenance and repair for European models, including Mercedes-Benz, BMW and Audi. If you have a Japanese car or other model, we provide service and repair for a full range of makes and models.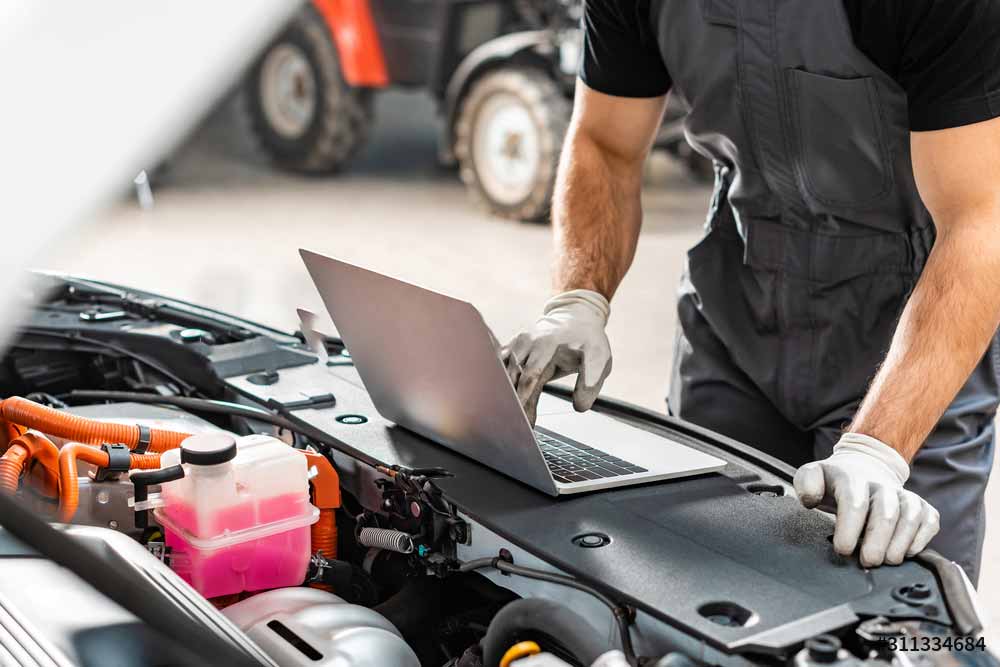 Complete Car Servicing and Repair
If you're in Cheltenham, Highett, Mentone and Moorabbin, MechaniCar is your solution for all aspects of car servicing and repair. We provide a complete range of services for all types of vehicles
all your car service and repair needs
For the safe and efficient operation of your vehicle. Normal wear and tear make it necessary to get your vehicle log book service at regular intervals. It's required for warranties and makes it possible to uncover any issues that need to be corrected
Ensures that your car rides smoothly, safely and efficiently. We cover all aspects of suspension servicing and repair.
Your car's brake system is essential for safe operation. We offer all aspects of brake service and repairs to get you safely back on the road.
Out of balance wheels can affect your vehicle's ride, performance and safety. Our wheel balancing service is fast and easy solution when your wheels are out of balance.
When wheels are out of alignment you need to make small steering corrections while you are driving, while your ride will be less comfortable, and your fuel efficiency will be lower. Our wheel alignment services solve the problems cause be incorrect wheel alignment.
The transmission is the system that transfers the engine's power to the wheels. We provide complete transmission servicing and repairs to keep your car running smoothly and efficiently.
Diagnostic service is often part of a regularly scheduled logbook service. It also is used when dashboard warning lights show that there is an issue with one of the vehicle's systems
Vehicle safety check is part of a regular logbook service. It can also be conducted separately when you feel there could be safety issues with your vehicle. The expert mechanics at MechaniCar ensure your car is safe by looking at numerous points on our safety checklist